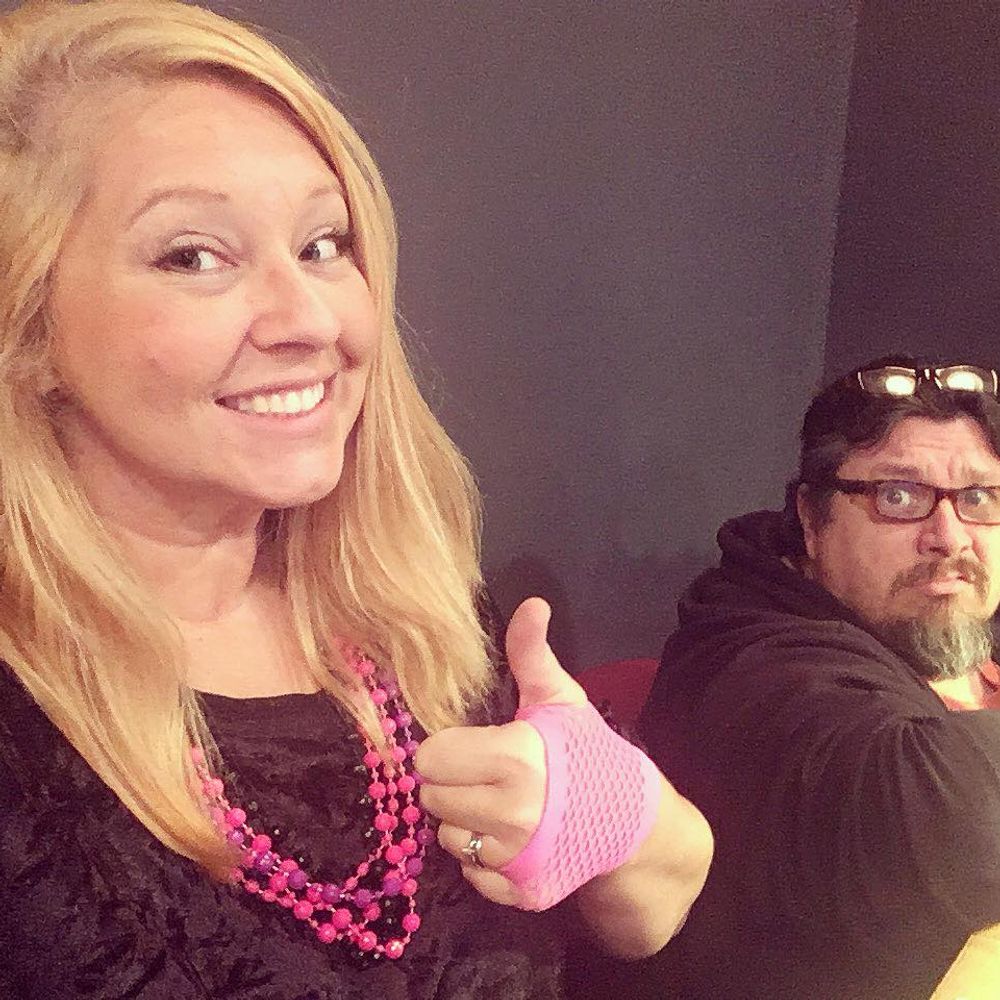 Our Mission...
Our story
For the longest time, the music business was a young man's game. Her Clever Machine aims to prove that premise wrong on both counts: Now it is neither the sole domain of the young, nor of men.
Her Clever Machine is a rock 'n soul duo featuring husband-and-wife team Mike and Erin Tuttle. The couple churns out powerful tunes with soulful vocals belting thoughtful lyrics.
But it's the Her Clever Machine mission that takes center stage.
As parents in their forties, Erin and Mike felt that they were just now in the best position of their lives to speak to heartaches, frustrations, love, loss, and dreams that not many younger folks could claim as powerfully.
Erin is a classically-trained pianist and vocalist, but grew up listening to Etta James, Al Green, and Joe Cocker. She taught music in public schools, and sang in musicals at night.
Mike grew up with classic rock on the radio in central Kentucky, but would pirate copy everything he could get his hands on. To Pearl Jam and Tom Petty he added Jimmie Vaughan and Junior Wells. He was one half of a blues duo before stepping into regional theatre.
That's where Mike met Erin, a preacher's-daughter-turned-feminist who would go toe-to-toe with him and call him on all his well-thought-out bullshit.
After they married – a new beginning for both of them – Erin and Mike started raising two sons, both of whom are heading into music and drama. 
This is the point in life where most people would stop, or slip into cruise mode. It's too late to start building a career in music. Too late to hit the road. Too late for this "young man's game." Right?
Her Clever Machine claims it's not too late. Not too late to put down on paper and into song all the health scares, job losses, family secrets, friends gone too soon. Not too late to model for their own kids the daring it takes to chase a dream. Not too late to grab hold of changing technologies, light-speed opportunities.
Not too late to tell a story. 
A story of music and misery. Of stage lights and family fights. Of cancer and counseling. Of tide pools, and politics, and moving vans, and car crashes.
A story of love. Of starting again. And again. And again. 
Of serving each other.
And of never giving up. 
Welcome to that story. We've waited a long time to tell it.